Easy-to-Follow Process
Register
Get Verified
Buy Crypto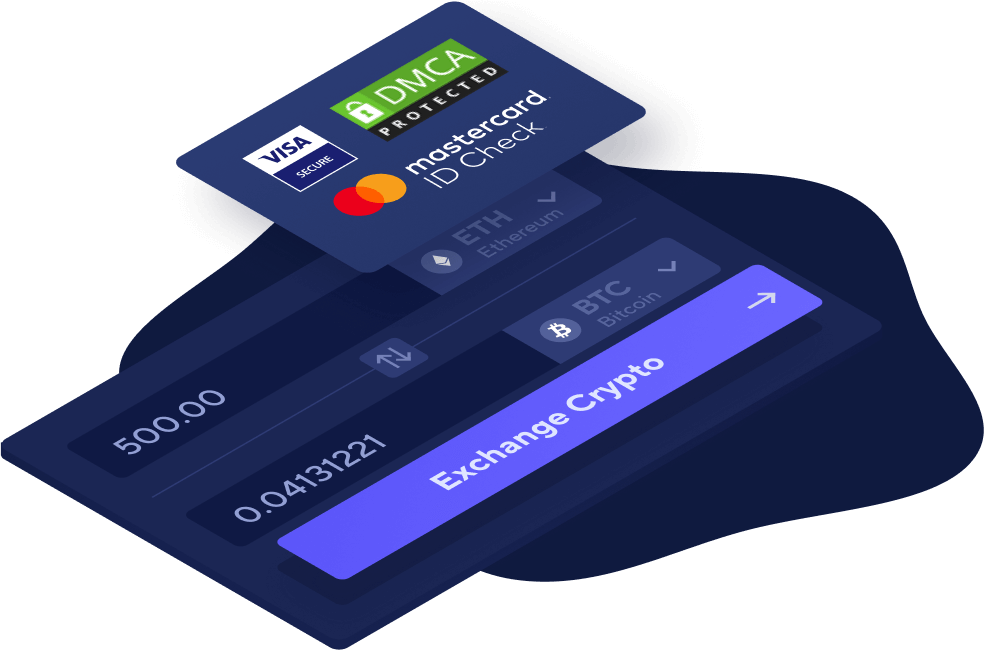 MYR to ETH Exchange: How to Convert Money
To convert ringgit to Ethereum, register and get verified first. It takes only 5-10 minutes of your time and then you can use all of the options at the site at once.
Hassle-free crypto exchange service with multiple benefits. Convert MYR to ETH at your region and upgrade your crypto portfolio to a super level.
Show More
Low Exchange Commission
No added fees or extra payments. You get exactly what you expect.
Fast Order Processing
Your crypto is securely and instantly delivered to your personal wallet.
Customer Care 24 / 7
Top-notch Customer Care services available round-the-clock.
Solid and Trusted MYR to Ethereum Converter
Get Started
MYR to ETH Exchange: Get Multiple Benefits Right Now
We ask you to register to identify all users in the system. It helps us to provide a secure service and avoid money laundering or any other fraudulent activity. The safety of all operations and clear story of financial resources is guaranteed by our partner, Crystal Blockchain Analytics. This company was created in 2016 by the top software manufacturer, Bitfury. It manages all transaction processes, so fraudsters can`t use Switchere. Only best and special exchange features for you!
For exchange at the Switchere, no app or software is required. Just go the converter, type or copy the number of your credit card and use your crypto wallet. No credit card? It is okay, we accept debit card as well if it belongs to one of your local banks. There is also MYR to ETH calculator built in the converter. It shows how much exactly you will get after the converting. There are no hidden fees at the Switchere, so you can be sure in the sum you will see.
Show More
Get Started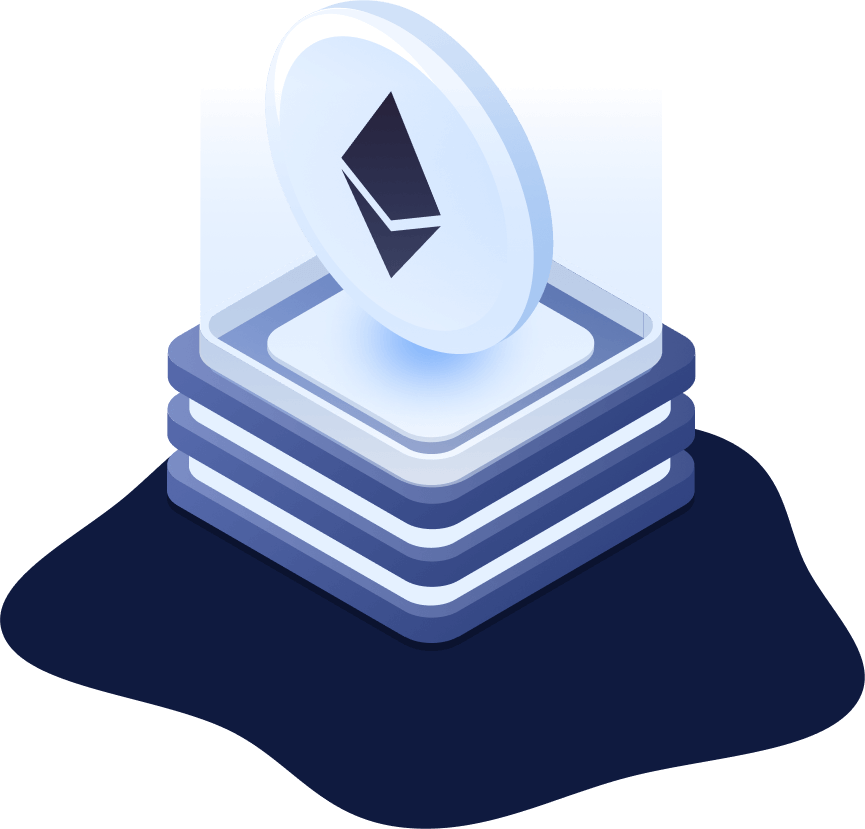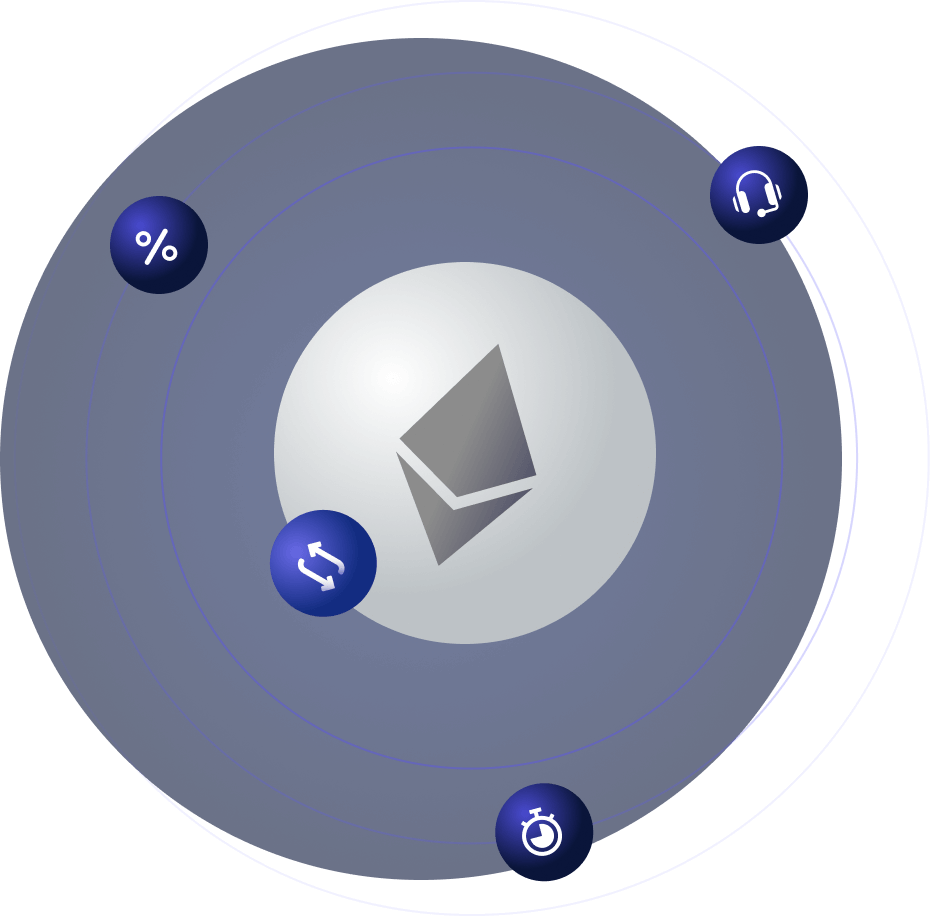 MYR to Ethereum Exchange: Get Fee Discount for Every Operation
Switchere is a unique platform because no other site on the market offers its customers a cumulative discount on service fee for every converting. Getting a fee discount at Switchere is an automatic operation. Just sell or buy currency or crypto and get a cumulative discount on service fee for your nextorder payment on the site.
Regaridng your account balance, when the sum is equivalent to 10 EUR or more, you will be able to withdraw money to your bank card or Bitcoin wallet. If you withdraw cash in another currency than the euro, it will be automatically converted due to the current rate. If you need more information, our helpline works 24/7.
Managers always ready to answer your questions about how to convert MYR to ETH, loyalty program terms and conditions, guarantees, etc.
Show More